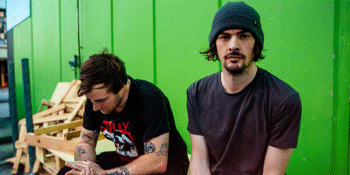 Crowbar Brisbane, Young Henrys, GBH Stage Equipment, Jack Daniel's and Human Warfare
THE HARD ACHES
Sweater Curse & The Cutaways
Crowbar (Fortitude Valley, QLD)
Wednesday, 8 August 2018 8:00 PM
Crowbar Brisbane, Young Henrys, GBH Stage Equipment, Jack Daniel's and Human Warfare present:
CROWBAR'S 6TH BIRTHDAY WEEK!
Crowbar is extremely excited to release the first lineup announcements for our 6th birthday celebrations! We have had the pleasure and hangovers of hosting and forging great friendships with thousands of Australia's amazing up and coming and well established bands within the punk, rock, metal and hardcore communities since 2012. We wanted to see how many of our mates we could get together to bring one you mega party week celebrating 6 nights for 6 years! Running Tuesday 7th to Sunday 12th of August, its gonna be a big one!
The second lineup announcment for Crowbar's 6th Birthday Week is here! Tuesday's carnage showcases Brisbane's heavy anthemic riff lords The Brave joined by She Cries Wolf, Satellites, Joy In Motion and AM//PM DJ's to keep the party going! Adelaide sing-along punk rock mates The Hard Aches headline Wednesday night, supported by Sweater Curse and The Cutaways.
The week so far:
TUESDAY 7th - THE BRAVE, SHE CRIES WOLF, SATELLITES, JOY IN MOTION & AM//PM DJ's
WEDNESDAY 8th - THE HARD ACHES, SWEATER CURSE & THE CUTAWAYS
THURSDAY 9th - TBA late June!
FRIDAY 10th - BODYJAR, GAMEOVER & BEERWOLF
SATURDAY 11th - THY ART IS MURDER, ALPHA WOLF, ANTAGONIST, XILE & CRAVE DEATH
SUNDAY 12th - TBA late June!
Tickets are moving fast, get yours now at
www.crowbarbris.com