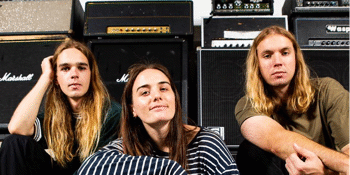 Four Tone Artists Presents
TOTTY
Debbies
The Brightside (Fortitude Valley, QLD)
Thursday, 8 October 2020 8:00 PM
Straight off the back of a massive national tour with Dune Rats, TOTTY are beyond excited to announce their own tour to celebrate the release of their second EP "Garden", released on 8th of May through Ratbag Records & BMG.
After the release of "Fairies", the second single and another exciting hint as to what to expect from the EP alongside debut single Lucky, It should come as no surprise that the band will be hitting some of the loudest and and most iconic rock venues in each city, starting with The Lansdowne in Sydney on Saturday 16th May, moving on to their home turf to La La La's in the Gong on Friday 22nd May, Crowbar in Brisbane on Friday 29th May, Australia's home of rock The Tote in Melbourne on 5th June, and finally heading to Adelaide for the first time to blast the Exeter Beer Garden on Saturday 6th June.
Joining them at all shows will be Debbies from South Coast NSW who are celebrating the release of their latest single "Waking Up In LA" which has been copping rave reviews from new fans as well as OG fans.
Tickets to all shows available at www.tottyband.com. You can stream Fairies and pre-save Garden on all streaming services